What makes an icon? A certain timelessness, most would agree. For AXOR, a true icon must also be placeless. It must inhabit different spaces, shape different worlds, express different personalities—all while remaining true to itself. Since 1993, AXOR has collaborated with world-renowned designers to create bathroom and kitchen objects of such distinctiveness, excellence and forward-thinking that they stand the test of time and place. Eventually, they become AXOR Icons.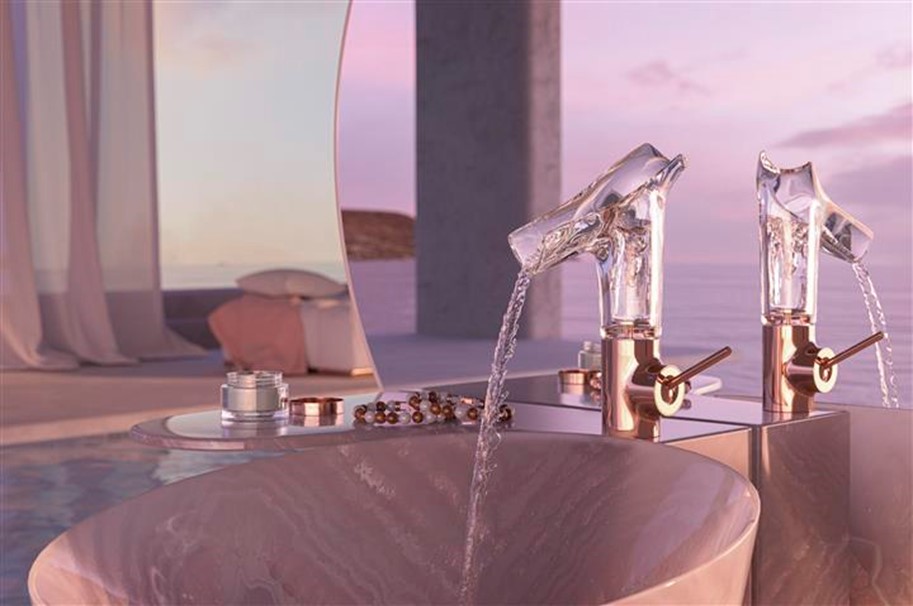 Sculpted from flawless crystal glass, AXOR Starck V captures the energy of water in a swirling vortex. Transparent yet visible, constant yet ever changing, the vortex mesmerizes The Dreamer, who interprets magic as a fantastic world in which to become immersed. But the effortless engineering that shapes this vortex seduces The Realist, who interprets magic in terms of elevated and abstract spaces.
Sensuously organic, its base resembles a blade of grass. Exquisitely thin, its spout doubles as a shelf. Perfectly shaped, its spray takes the form of a silky waterfall. Reduced to the essential, AXOR Massaud appeals to The Minimalist, who interprets nature in its purest form. Extravagantly distinctive, it delights The Eclecticist, who interprets nature in its wild, unrestrained opulence.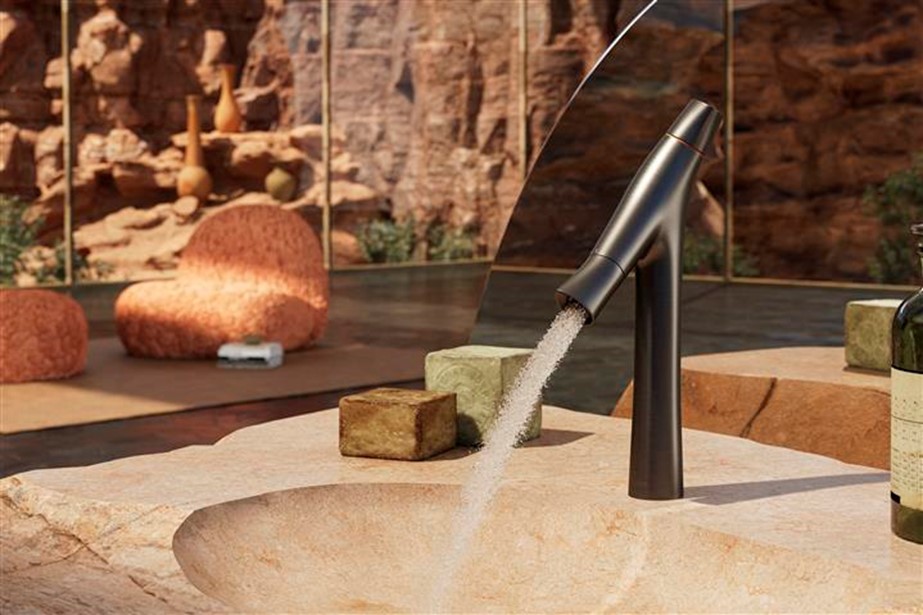 AXOR Starck Organic evokes the sensuousness of nature while intimating a new world of ergonomic function and water-saving efficiency. The faucet's gently flowing form, so inviting to the eye and hand, inspires the Naturalist, who interprets sensuousness in terms of cozy colors and materials. At the same time, the abstract sculptural quality of the design excites The Futurist, who interprets sensuousness through uncompromising interior concepts.
Understated yet unmistakably luxurious, AXOR Citterio embodies the spirit of Italian neoclassicism. Its balanced proportions and elegant geometries fascinate the classicist, who interprets classical architecture as a space of pathos and sophistication. Its hand-polished surfaces, distinctively flat and brilliantly reflective, dazzle the Modernist, who interprets classical architecture as a place for light and space.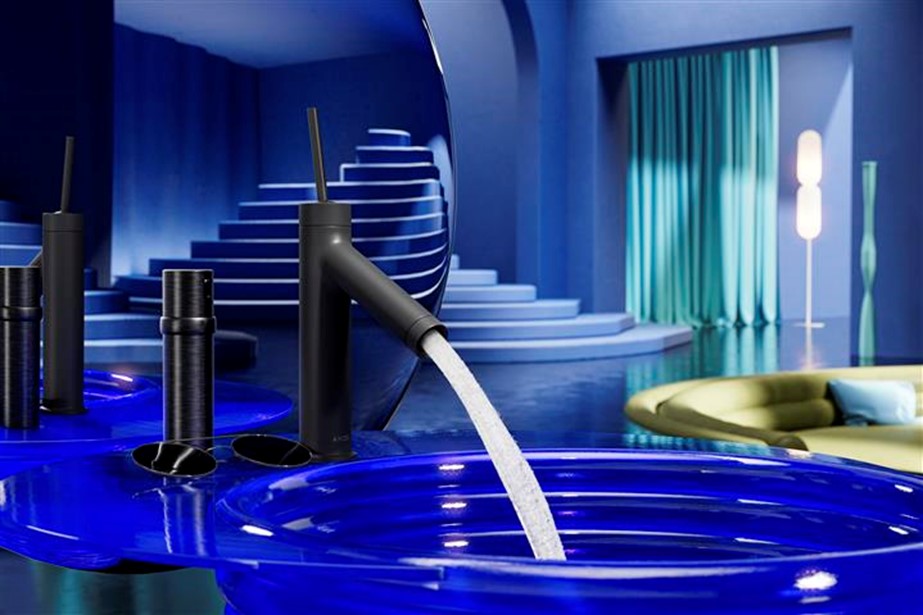 Inspired by the traditional well pump, AXOR Starck reduces the faucet to pure essence, focusing our attention on the luxury of water itself. This pleases The Pragmatist, who uses the faucet's archetypal design to tell a story of beauty in simplicity. But it also delights The Expressivist, who reinterprets the archetype in a modern way, incorporating it into a space of personal expression.
AXOR. Form follows Perfection.
AXOR develops, constructs and produces taps, showerheads and accessories for luxurious bathrooms and kitchens to perfection. At the highest aesthetic and technological levels, avantgarde, one-of-a-kind pieces and collections are created. Some of them are considered classics of bathroom design to this day. Collectively they embody the claim "Form Follows Perfection": not ending the developmental process until nothing more can be added or removed. Pace-setting design objects have been developed with this recipe for more than 25 years with world-renowned designers, among them Philippe Starck, Antonio Citterio, Jean-Marie Massaud and Patricia Urquiola. AXOR is a brand of the Hansgrohe Group.